On Thursday 30th June, the new Platinum Stages at Elstree Studios were launched, with a tour for invited guests provided – including a climb to the very top of the lighting grid.
Hosted by Chris Denmead MD of Elstree Studios, and Morris Bright MBE Chairman of the studios, both Paul Welsh MBE and Howard Berry from The Elstree Project were delighted to be among the invited guests who got to be among the very first to see the new stages.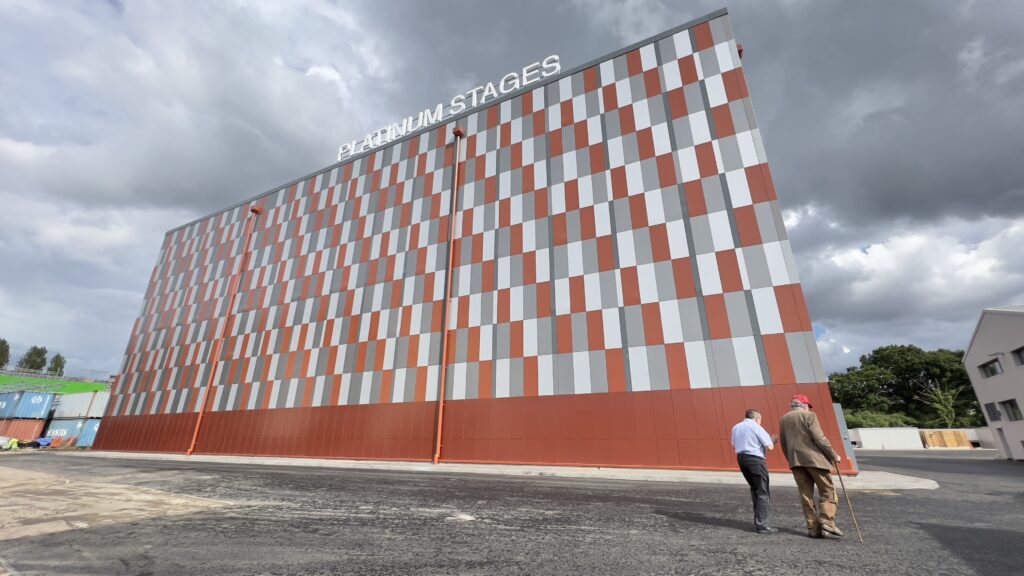 Each stage is 16000 sq ft, and they can also be opened up to each other through a specially designed interior wall which still allows for soundproofing.
The new stages were built during the pandemic years, and installed during full studio operations, with the backlot next to the stages in use by The Crown production for Buckingham Palace and Downing Street locations.
The stages are already creating money for the studio, with a new tenant taking a five year lease on the stages within one week of the launch.